FAQ
Q: WHAT DO I NEED TO GET STARTED?
A sense of adventure and common sense.
_______________________________________________________________________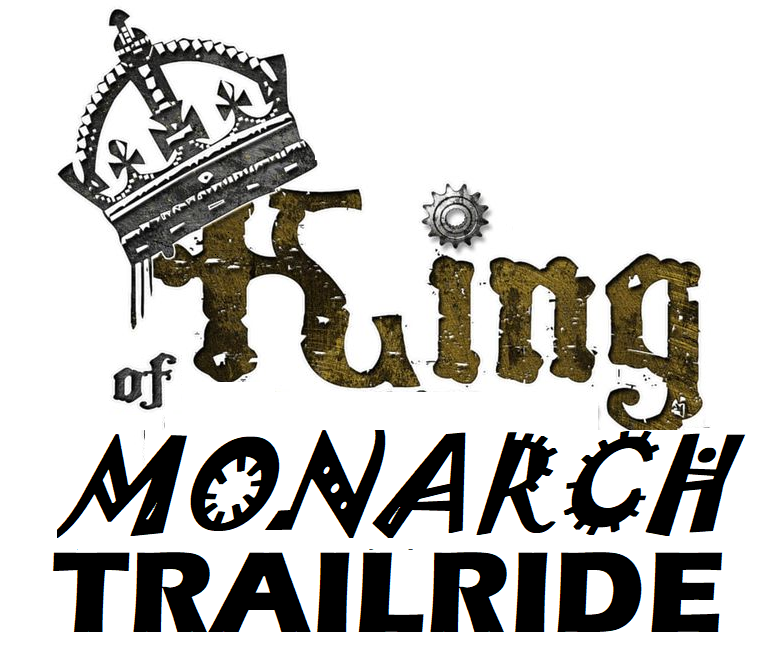 King of Monarch EMTB Trailride is a "low-key, high adventure, no hassle" self-guided Trailride, using GPS Tracks or a GPS Track Electronic Cue Sheet and Voice Navigation to navigate an unmarked route.
GPS Tracks, maps and Cue sheets will be emailed 2 weeks before the ride.
________________________________________________________________
Q: WHO IS INVITED: Any Compentent Bicyclist with a Class 1 EMTB
Q: WHAT: Club EMTB Trailride in the Heart of the Rocky Mountains
Q: WHEN: October 1-3 2021
Q: WHERE: Ponderosa Lodge in Maysville, Colorado
Ponderosa Lodge
9010 CR 240
Salida, CO 81201
Q: WHAT IS THE COST? Associate Club Membership is $199 in 2021 for the King of Monarch EMTB Trailride
Q: What is included?
Singletrack and 2 tracks loops.
You can Ride on Saturday and Sunday
Sunday is a 38 mile Enduro loop
GPS Tracks compatible with your phone.
GPS Cue sheets.
Exit Tours MC Club membership.
Ride with GPS Club Membership
Free Coffee.
Participant pin.
T-Shirt.
Hand Washing Stations
Local support.
Trailer hook-ups if available are extra.
Tent Camping is not available.
Q.HOW DO THINGS START?
Sign the Liability and Covid Liability release, pick up your rider packet.
We will have emailed GPS tracks and maps.
GPS Tracks for Warm up loops are will be available.
We will have Dinner and a campfire in the evening.
Riders meeting in the morning at 7 and 8 am and 9 am.
You only need attend one meeting each morning.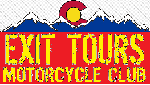 Q: DO I HAVE TO BE A CLUB MEMBER?
Yes. Your 1st ride is included with Membership.
There is no qualifying or probation period to become an Exit Tours Motorcycle Club member and there are no required meetings or work days associated with your membership — just sign-up and ride!
Q: WHAT KIND OF HAZARDS EXIST?
Hazards do exist on our routes: Such as downed trees, washouts, rocks, etc. and will NOT be marked in any fashion.
All routes are publicly-accessible, so you may encounter other riders and traffic.
Riders need to use caution and common sense at all times and stay to the right when possible.
Particularly around blind turns.
Remember vehicles heading uphill have the right-of-way.
Q: HOW LONG IS EACH DAY'S RIDE?
Ride length varies from 16 to 40 miles.
Q: WHY ARE YOU GUYS DOING THIS?
The time is right before we're all too old to pull something like this off.
Chaffee County, Colorado in the Heart of the Rocky Mountains really does have Epic dirt roads, 2 track and singletrack trails, few whoops, high-altitude Rocky Mountain passes and spectacular scenery. Especially in the Autumn.
Q: CAN I BRING MY FAMILY?
You can certainly bring your family for a Rocky Mountain vacation.
There are Jeep rentals from Rocky Mountain Jeep Rentals, Horseback riding, River rafting, Zip lines, and Mountain bike rentals and trails.
Also, hiking, river and lake fishing, and epic vistas.
Q: HOW CAN I GET TO THE START?
You can stay in an RV in the RV Parking area or stay at a Lodge and ride your Bicycle from the Lodge on the Route.
Q: WHERE DO WE MEET ?
Please check-in before you the Riders meeting in the dining area.
We will meet for a riders meeting at 7 am, 8 am and 9 am near the dining area every morning.
Please check-in at the Sign-In in the mornings before you leave so we know you are on the trail.
Q: WHAT HAPPENS AT THE DAYS FINISH?
Please check-in when you finish, so we know you are in.
We will have a dinner and and a fire near the dining area in the evening.
Take a shower, come back and hang out, and enjoy the campfire, dinner and the camaraderie of like-minded enthusiasts..
**IMPORTANT** Please check-out on the sign-out sheet before you leave in the morning and check back-in when you finish for the day.
Q: HOW DO I NAVIGATE THE ROUTE?
These are not a guided tours; you will navigate by following GPS Tracks. Pre-printed maps not suitable for navigation are available for you to print to give you a general idea of the route.
Maps are not suitable for navigation. Ride with someone you trust that is familiar with GPS .
We suggest having your own GPS Unit or a compatible phone.
NAVIGATION LINK HERE: https://advtours.com/navigation-safety/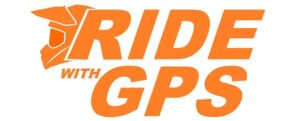 Q: WHAT IS THE BUDDY SYSTEM?
It is what can save your life! If you were riding alone and got off the route and then got hurt, you may not be missed until the end of the day.
For this reason we must insist that riders use the buddy system.
Obviously 2 (or 3) riders that enter together will be buddies (4 or more should split into pairs).
Team up with others and watch out for each other.
BUDDY RIDING PROTOCOL –
Don't lose sight of your buddy
Don't make a major turn unless you know your buddy will also. Wait at major turns.
If buddies get separated, both go back to the last place they saw each other
Q: WHAT IF I ENTER ALONE?
We prefer that you enter with at least one friend but if you do come alone, we will have a sign up sheet where you can write your cell number if you haven't found a buddy before the ride. You should pair with another rider as your buddy.
Q: DO I NEED ANY SPECIAL EQUIPMENT TO NAVIGATE?
You should have a GPS unit or a compatible phone and a mounting system.
Q: WHO SERVICES MY BIKE?
You should be able to fix your own flats on the trail and service and charge your bike at the end of the day.
Every rider should carry a spare tube, tire irons, hand pump, and/or air bottles.
You must be able to fix your bike on the trail or be towed by your buddy to a Highway where you can be picked up.
You should be able to tow your buddy if he cannot fix his bike.
Every rider should carry a tow strap.
Q: IS IT IMPORTANT TO CARRY A CELL PHONE?
Yes, it's important to carry your cell phone.
We highly recommend the use of a satellite-operated tracking and rescue device such as a SPOT – since you will often be out of cell phone range.
A Spot Find-me is an inexpensive investment that can save your life.
Q: DOES THE RIDE INCLUDE ANY HEALTHCARE COVERAGE?
No, it does not. We highly recommend you obtain appropriate healthcare insurance before participating in any rides.
Q: WILL THERE BE CHASE RIDERS?
There may be 'Chase' riders on Motorcycles.
But they should NOT be considered "sweep" riders: They are not medics, will not be available to fix bikes or change flats, nor will they have extra parts.
If you get stranded on any loop, we will of course do whatever we can to bail you out.
Q: WHAT IS THE REFUND POLICY?
There are NO REFUNDS
If you withdraw before a ride your payment for shared group expense amenities will be forfeited or MAY be transferred to another rider.
A $20 Fee @ Sign-In will be required for Rider Changes.
If Exit Tours Motorcycle Club cancels a ride we will make all attempts to provide an equivalent ride on an alternate date.
If we do this then your prepaid shared group expense payment may be transferred to the new ride date, or if you cannot attend the new date, a 100% refund for shared group expenses will apply less PayPal Fees.
Our rides are all-weather. If two or more riders participate the ride will not be cancelled, regardless of weather conditions, and refunds will not be given for shared group expense amenities. Nor will they be transferred to another ride or rider.
Q: WHAT ELSE DO I NEED TO KNOW?
Bottled water and snacks will be available
We will have a Generator on Monarch Pass in case someone needs a 'Boost'.
See this Xtra Curricular PDF Link for maps to Fishing and Hot Springs.