About the Ponderosa Lodge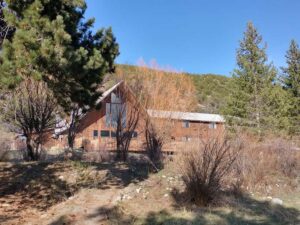 The Ponderosa Lodge is a Fire Camp and Family Lodge. The Lodge is nestled under 14k foot Mount Shavano, near the old mining community of Maysville, Colorado on Monarch Pass. 12 miles west of Salida, CO.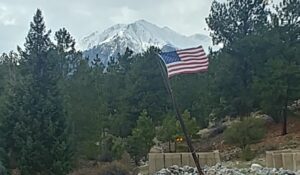 70 riders max at the EMTB Trailride. Food & Lodging are part of the Exit Tours MC package. 2 Night Lodging, 2 Breakfasts and 3 Days and 3 Dinners. Dinner on arrival Friday, Saturday Night and an after the Trailride BBQ Sunday. Breakfast Saturday & Sunday.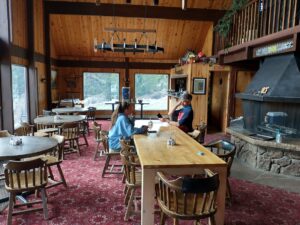 Each room has at least 4 bunk beds and a private restroom & shower. Access to community Fridge and microwave. There is a professional kitchen onsite and a very nice & clean dining area, meeting rooms and a spectacular outdoor porch for dining. The Lodge is currently BYOB.
Rooms are priced for 2 , 3 or 4 friends. Several Single Occupancy rooms will be available, or your could bring your wife ?
PRICING ON SIGN-UP PAGE: LINK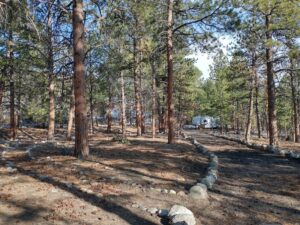 There is also room in the wooded campground for up to 6 self-contained RV's or trailers.
LINK to Website: Ponderosa Lodge